One of the main advantages of expanded metal mesh is its spatial character, which allows us to achieve a wide range of visual effects and customize the rigidity of the product. Thanks to this unique property, one type of mesh has four application sides, which provide the possibility of playing with shadows and light.
It is also possible to flatten the serrated surface of the mesh using the rolling method. As a result, we obtain a flat surface with a thickness similar to that of the sheet from which the mesh is made, and if necessary, even below the feed material thickness. We offer rolling of sheets and coils up to a length of 2,000 linear meters.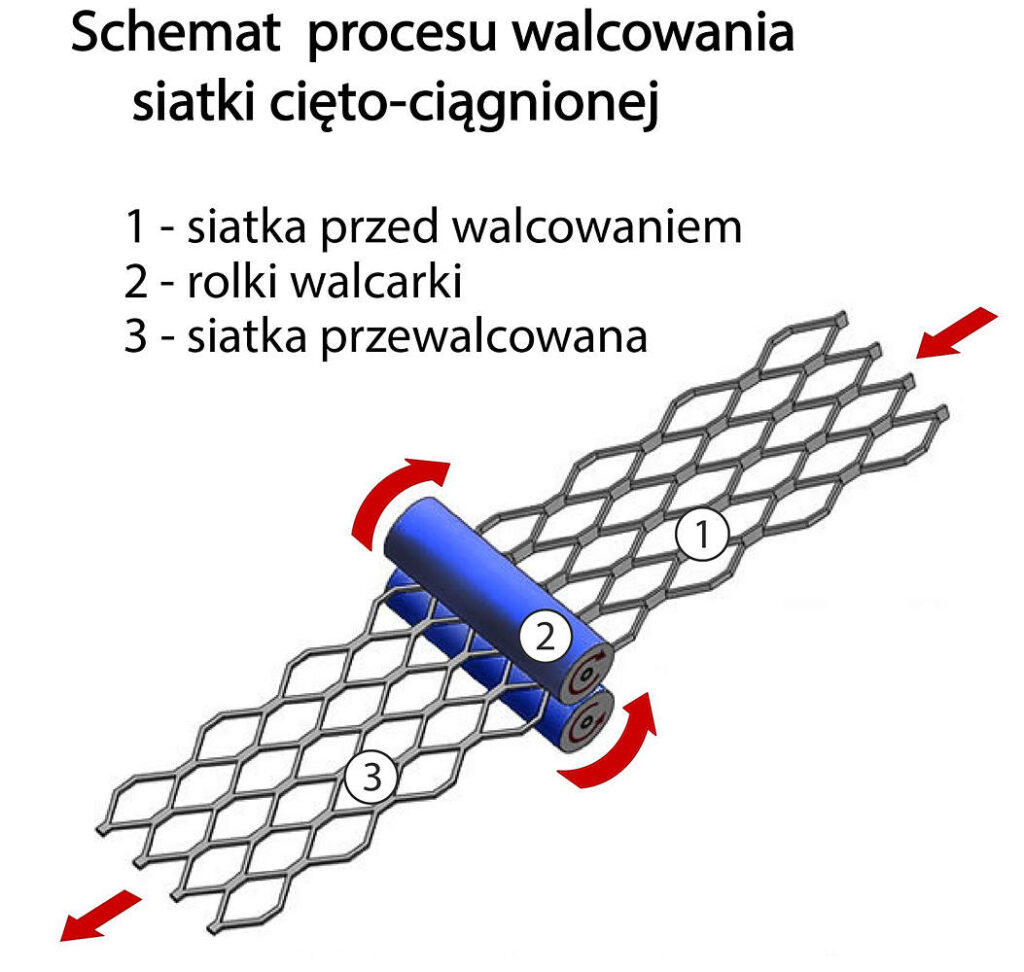 Thanks to automated mesh cutting lines, we can offer cutting of any shape and deliver the order in the form of packages.
Due to technological reasons, some of our customers prefer mesh deliveries in coils, so we also offer this option for order fulfillment. The maximum coil length is 2,000 linear meters.